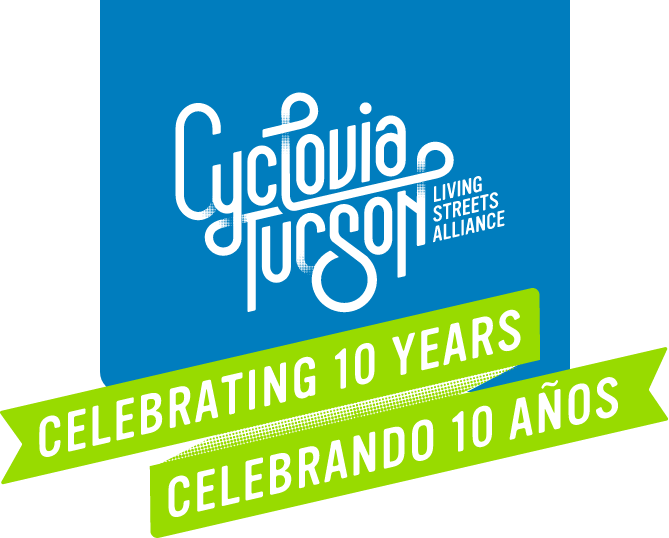 This February, the Sunshine Mile will be collaborating with Local First AZ to host a Cyclovia bike ride.
In addition to a quick and fun bike ride, participants will be able to help paint the newest Sunshine Mile mural, courtesy of local artist Porter McDonald! There will also be games, giveaways, music, and awesome family-friendly activities.
Group rides will depart from Armory Park and Himmel Park at 9:00am, so make sure to get there early!
The Painting Party will start at 10:00am, at the lot south of the Arte De La Vida on Broadway and Tucson. Tanline Printing will be present with screen printed Cyclovia swag, and Sunshine Mile member Desert Island Records will be providing jams!
We hope to see you there!